10 famous people who never left offsprings
Leaving a great legacy and a continued bloodline is perhaps every man's dream in the world however history has now proved us that there many world's famous men and women who did extraordinary things during their times but did not leave their offspring on earth to continue with their lineage.
These are some of the world's greatest people who never had their biological children;
1.     George Washington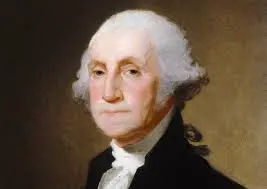 George Washington was the America's first president and led the country between 1789 and 1799. He was also a distinguished army general who led USA in many battle fronts and won many wars. In 1759 he got married to Martha Dandridge but they did not sire a child of their own until they decided to adopt a child by the name John Parke Custis. Washington later died in 1799 after suffering from epiglottitis.
2.     Tupac Shakur
Tupac Shakur was an American rapper whose music and philosophy appealed to many people in world before his assassination in 1996 at the age of 25. He had a spouse called Keisha Morris between 1995 and 1996 however they did not a sire child during their one year of relationship.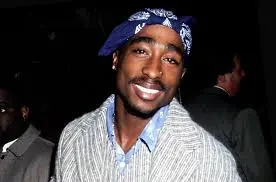 At one time a lady called Jaycee Shakur emerged claiming to be Tupac's daughter however the discrepancy in the time frame proved that her assertions were not correct because Jaycee Shakur was born two years after the death of the Tupac the legend.
3.     Isaac Newton
Isaac Newton was an English scientist and a philosopher whose works and great discoveries helped the scientific community in a tremendous way. He is recognized for his contributions in things like; Universal gravitation, calculus, optics, Binomial series and Newton Mechanics. Most historical accounts indicate that Newton never married at all in his entire life and never had children too.
4.     Michelangelo
Michelangelo was an Italian artist, sculptor, poet and a painter whose works convinced even the royal kings during his time. He is a man who despite his success and wealth never preferred to live like a rich man. Angelo was a staunch catholic by faith until his death at the age of 88 years. He never married and never had children.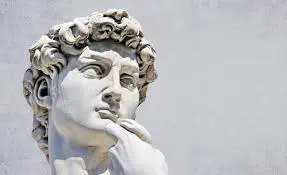 Scholars have been speculating about his sexuality because of some of the Romantic poems he wrote more so to a man called Tommaso dei Cavelieri.
5.     Dalai Lama
The first Dalia Lama was the founder of the Tibet Buddhism and a great philosopher. The religious-political dynasty of the Dalai Lama is passed on from one generation to another however the founder further of that religion never had children until his death.
6.     Wright Brothers
Despite their major invention in the history of the aviation, Orville Wright and Wilbur Wright never left anyone to continue with their genealogy. They were American aviation legends who created and flew the first plane in 1903. Orville Wright died in 1948 due to heart attack while Wilbur Wright died in 1912 at the age of 45 after suffering from Typhoid fever.
The two outstanding siblings never married and therefore never had children. In fact, at one time during an interview with reporters, Wilbur Wright was heard saying that he doesn't have time for women.
7.     Queen Elizabeth I   
The continuity of a dynasty or a monarchy lies in the hands of the children being born from the current rulers however that was not the case with Queen Elizabeth the first who did not get married and is even suspected to have died a virgin.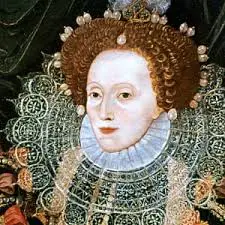 There are speculations that Elizabeth who became a queen on 28th January 1547 turned down many marriage proposals until she was 50 years and could not sire children anymore. She died in 1603 at the age of 69 without being married.
8.     Nikola Tesla    
Nikola Tesla was an American electrical engineer whose research led to the invention of the Alternating Current (AC) from the previous much dangerous Direct Current (DC). He was from Croatia and later acquired the US citizenship which was granted due to his great potential in the scientific field.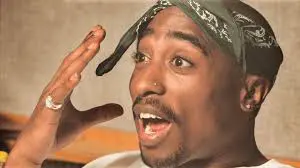 He spent much of his time in the laboratory doing research and was not so sociable. He died in 1946 at the age of 89 and never married. There is no record of Tesla having children in his entire life.
9.     Lenin
Lenin was a Soviet Russia leader from 1917 to 1924 and also became the leader of the Soviet Union from 1922 to 1924. Despite being a revolutionary, Lenin was also a great lawyer something that would later help him coins an ideology called Lenism.
He married Nadezhda Krupskaya between 1898 and 1924 however they also did not have an offspring of their own.
10. Rosa Parks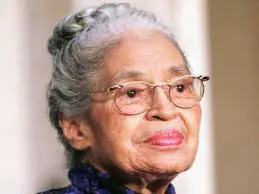 At a time when the American history was permeated with extreme racial discrimination against the black people a courageous woman emerged called Rosa Parks who defied the odds. She is the human rights activist at the center of the Montgomery bus stalemate who caught the Americans by surprise. She was married until his death in 2005 at the age of 92 however she did not leave any children behind.
SA Rapper AKA's Fiancée Nelli Tembe Dies After Jumping Off 10th Floor of Hotel Building
Nelli Tembe, the fiancée of popular South African hip hop artist, AKA, has died after she reportedly jumped out from the tenth floor of a hotel.
The incident occurred on Sunday, April 11, 2021, at the Pepperclub Hotel in Central Cape Town.
Western Cape SA Police spokesperson, Captain Fredierick van Wyk said crime-scene experts were looking for clues at the hotel.
Cape Town Central police are investigating an inquest case after an incident at a hotel this morning at about 7.45 am on the corners of Loop and Bloem streets, Cape Town CBD, where the body of a 22-year-old woman was found deceased," he said in a statement.
Witnesses at the scene described hearing shouting and a "loud doof" sound and said they had heard a man calling security and crying.
"Paramedics on the scene have said a female had allegedly jumped from the 10th floor of that building. When paramedics arrived on the scene, she had sustained polytraumatic injuries," Netcare 911 spokesperson Shawn Herbst said.
She was in a critical condition and they started a full life-support resuscitation. Unfortunately, her injuries were too severe and she was declared deceased," he added.
It would be recalled AKA and Tembe got engaged two months ago.
The music star took to his Instagram and Twitter, where he announced their engagement.
Jay-Z to release new album featuring Olamide, Femi Kuti
US rapper Jay-Z has unveiled the tracklist for his African-themed album titled The Ascension which will be released in a few weeks time.
The album features Olamide, Femi Kuti, Nasty C and Sarkodie all from Africa. On the foreign front, The Ascension features Beyoncé, Rick Ross, H.E.R and the duo of Lighthouse family.
Speaking on the 16-track album, Jay-Z said, "I've always wanted to get in touch with my roots and connect to the motherland. You know, Africa is blessed with so much talent and I felt like it was time to tap into that resource. The Ascension is not just talking or focusing on Africa but it's also about me giving back to the people, familiarizing with the culture and connecting more with the motherland."
With The Ascension album, Jay-Z follows the footsteps of his wife Beyonce who in 2019 dropped Lion King: The Gift which features Wizkid, Burna Boy, Tekno, Tiwa Savage, and other African acts.
"Baba Make I Come Collect Soap?" – Reactions As Cubana Chiefpriest Poses In Spiritualist Attire
Celebrity Barman, Pascal Okechukwu, popularly known as Cubana Chiefpriest ignited some social media brouhaha after he shared photos of himself in a shrine donned in a spiritualist attire.
Pascal Chibuike Okechukwu popularly known as Cubana Chief Priest is an Imo-born show promoter, businessman, who is the Owner of Club Xhrine in Owerri. This club was founded after he resigned from Cubana Groups as the General manager in 2020, Club Xhrine was launched in December 2020, hosting the biggest show ever in Owerri, The Grand Opening was hosted by Omo Baba Olowo himself Davido.
The nightlife king via his official Instagram page shared some bizarre photos of himself in a shrine with various kinds of assorted drinks placed in front of him.
Another slide also captured the moment he drank from a cow-horn with depicts culture at its climax.
Sharing the photos, he wrote:
"If You Talk You Collect #GlenmorangieChiefPriest"