Drew McIntyre tests positive for covid-19
The WWE champion Drew McIntyre has tested positive for Covid-19.
Drew McIntyre has been ruled out of action for a couple of weeks as he tested positive for COVID-19. However, he is set for a major battle with
Goldberg.
The 35 year old WWE champion disclosed this in his official twitter handle "I am one of the fortunate ones with no symptoms, but I assure you, COVID should not be taken lightly."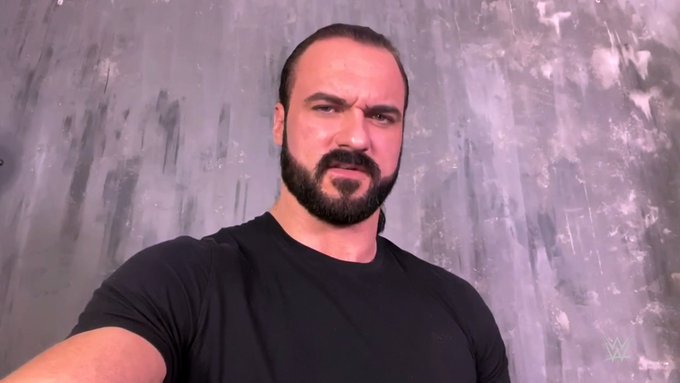 McIntyre
, who was set to face off against Randy Orton in the main event of the show, sent a pre-recorded message to his fans. It is unknown if McIntyre will appear remotely on the show, as has been done with other superstars who have been forced to quarantine during the global pandemic.
Simi Reveals Why She Always Hide Her Adorable Baby, Adejare's Face
Simisola Ogunleye, popularly known as Simi has finally revealed why she's hiding her daughter's face.
The 32 year old singer started as a gospel singer, Simi is also a an actress.
Simi and her husband Adekunle Gold(AG baby) recently celebrated their second second anniversary. she delivered her baby Adejare Ogunleye or simply called Deja last year. Deja inspired Simi's hit song Duduke.
Simi hosted a question and answer segment session in her Instagram page, a fan asked the singer why she has refused to disclose Deja's face to her fans, she answered "Why don't you want to show your babies face?", the inquisitive fan had asked Simi who then replied, "Because she deserves her privacy."
Tiwa Savage Collapsed During Video Shoot – DJ Spinal Recounts The Scary Moment
Nigerian disc jockey, DJ Spinal, has revealed how Afripop queen, Tiwa Savage collapsed during a video shot.
Spinal, the CEO of the Cap Music, narrated during an interview with American media personality, Ebro Darden.
"We had the record and we shot the video in London. She [Tiwa Savage] actually fainted at the video shoot because she was exhausted from a long trip and I forced her to come for the video shoot right away. So she collapsed on me and I was scared," he said.
The 36 year old DJ have won various awards including Nigerian Broadcasters Merit Award for Best Nigeria VDJ, City People Music Award for DJ of the Year (Male)
Regina Daniels gifts mum a Toyota Prado SUV worth N15M on her birthday
Regina Daniels on Tuesday gifted her mum Rita Daniels an Suv Toyota Prado jeep Worth 15million naira.
In a viral video she posted celebrating with her mum after presenting the gift to her.
She wrote on her Instagram page  "Words cannot express how grateful I am for everything you have done for me and no matter what I do, I can never be able to repay you my treasure. I am just the vessel of the REGINA DANIELS brand while you are the creator and I will forever be indebted to you❤️,"
"I don't have the world to give but I will do everything possible to make sure you stay happy. Happy birthday my queen. NB: Today is your day and I will definitely make your day mama ❤️ @rita.daniels06."she wrote.