Missing 14 year old girl reportedly found murdered after being raped
A 14 year old teen girl who was previously reported missing has lately been reported found murdered after allegedly being raped.
The girl going the name Faith Ojewayo, was sent by her family to the gas station to refill a cooking gas cylinder on that day she went missing. According to the reports, it is said that, she returned home, dropped the refilled gas cylinder and left till the day she was found raped and dead..
The girl was reported missing on Wednesday September 16th, and was last seen alive in Abeokuta, Ogun state.
Sadly! On Friday evening, September 18th, her body was found in an uncompleted building at Age be lo a some few meters from her home where she stayed with her mother.
It was reported on Twitter that, she was raped and sexually assaulted before she was murdered. This is according to Bola Ode ta yo who posted on his Twitter handle.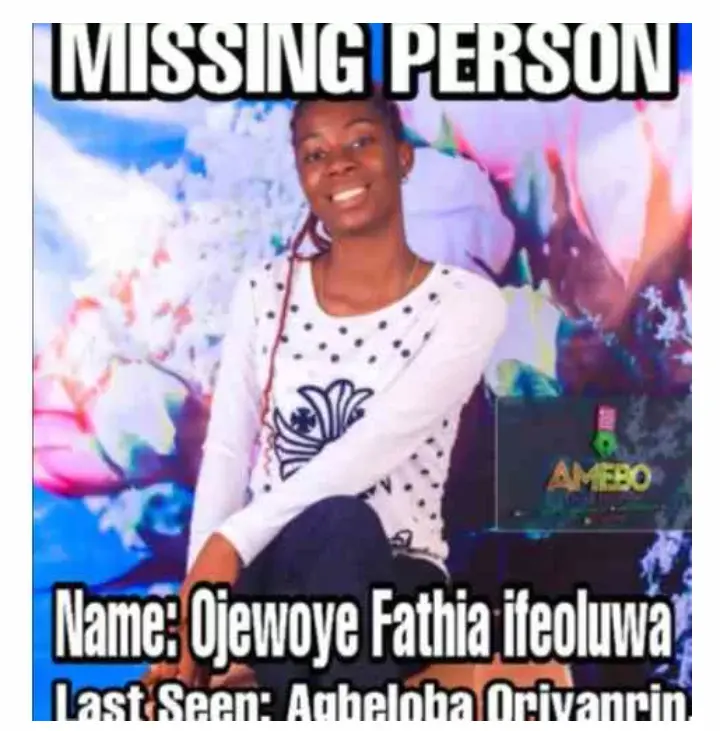 Nigerian Immigration stops #ENDSARS promoter from travelling
One of the #ENDSARS lead protesters Modupe Odele on Monday was prevented from traveling by the Nigerian Immigration Service.
The officer in charge did not give the exact reason for denying her request, but it is very obvious that her key role in the #ENDSARS protest could be a major reason for their action.
Modupe odele, a twitter influencer, @Mochievous, allegedly mobilized her followers about 219,000 to join the protest. she was on her way to the Maldives to celebrate her birthday before she encountered the immigration officers.
she wrote "For my birthday, I had planned a trip to the Maldives. It was really for a break as the events of the last three weeks have exhausted my mind and body in a way I have never been exhausted in my life.
"I went to the airport, passed through immigration, and while I was putting my bags through the body and baggage scanner, the immigration officer who had previously cleared me, called me back. He told me he had orders from above to detain me.
"Okay, at this point I'm like excuse me, my flight is in an hour. On what grounds are you detaining me?" He didn't respond. Instead, he goes to his computer where he typed in my name and something that looked like a 'wanted poster' popped up on the portal.
"He blocked my view so I couldn't see most of it but I saw some of it. And it read something like – 'This person is under investigation by XYZ Intelligence Agency. If seen, they should be apprehended on sight.'"
WAEC: How to check your SSCE result now
WAEC has released their Senior School Certificate Examination (SSCE) results.
They had announced that the result would be released on Monday via their twitter handle and truly the result is out
If you were a candidate of the 2020 SSCE examinations
Here is how to check your result
Make sure you have your ID card
Click on this link www.waecdirect.org
Fill in the spaces which indicate your pin, serial number, examination number and if the exam type bar is on private candidate, tap it and switch to school candidate
Click check result then your result will be revealed.
WHO DG tests positive for Corona Virus
Tedros Ghebreyesus, the Director General of the World Health Organization(WHO) has tested positive for Corona Virus.
The Director general contacted this virus after coming in contact directly with a carrier of the virus.
Tedros Ghebreyesus announced this on Sunday night through his twitter handle.
According to him: "I've been identified as a contact person of someone who has COVID-19 symptoms, I am well and without symptoms but will self-quarantine over the coming days and self-quarantine from home.
He said "It is critically important that we all comply with health guidance. This is how we will break chains of #COVID-19 transmission, suppress the virus, and protect health systems.
"My colleagues and I at WHO will continue to engage with partners in solidarity to save lives and protect the vulnerable."